POWERFUL VEHICLE RENTAL BOOKING SYSTEM
"BOOKINGPLAN" Booking Platform offers a complete Reservation Management System for Car Rental Companies - MOTO - QUADS - MINIVANS - VIP BUS.
Integrate your own vehicle booking system into your business website and get a powerful tool for managing your vehicle bookings, payments and availability.

Customer Reservation is Automated and Completed in 3 Single Simple Steps.
The Booking Process can start from your Website with a Booking Calendar or a BOOKING BUTTON.

In 1 Step you enter the Location and Delivery Date / Time of Vehicle as well as the type (category) of the vehicle.
Then follow the 2 steps that the Customer Adds Extra Services such as (Gps, Map, Extra Driver, Child Seats ....) and finish with the 3 Steps to Make Payment and Booking Confirmation.


Bookingplan is a fully Cloud and Web Based software for car and car rental companies No server and PC installation required and no operating system.


The system installation time is approximately 24 hours.

Our Application can be integrated into an existing website maintained by the Rent a car / Moto Company and any management platform (Wordpress - Joomla ....)

We can also build your Website with your Reservation System built-in.


Below is a list of features supported by default.
We can add any other functionality to the car hire system on request.
• Create Unlimited Number of Types - Models and Car Features.
(GROUP A - GROUP B - GROUP C - GROUP D- MINIVANS - MOTORBIKES....) (MODELS: Nissan , Hyundai, Citroen, Vw, Chevrolet....... )

• Add custom rates depending on the length of the reservation or the time period
( Periods : Low - medium - high Season ......)
• Prices depending on booking days : [Example] 1 - 3 days 50€ 4 - 5 days 45€ 6 - 10 days 40€
• Add Unlimited Extra Services and Insurance for each type of car separately.
The booking system allows you to have different extras depending on the type of car.
( Extra Services : GPS , CHILD SEAT - BABY SEAT - SNOW CHAINS, MAXI COSI ..) ( Insurance : CDW FDW ,TP .......)
• Select Booking Confirmation : Your customers' bookings can be confirmed in two ways:

1) Pending mode ( Waiting for confirmation from Vehicle company) :
In order to confirm the customer's booking you must confirm this through the management system.
This way you will be able to check your reservations for any unavailability for high demand periods. .

2) Confirmed mode ( Booking confirmation automatic ) : The booking is automatically confirmed.
• Enter the general terms and conditions of booking using a plain text editor in all languages.
• Add prepaid amount per reservation with Percentage Advances for a specific period of time.
• Add minimum of booking days.
• Add discounts depending on rental duration or booking date.
Organize your schedule with the automated, daily list of Pick up / drop off bookings that are provided by the system.
• Multiple Payment methods.
1) Cash On Vehicle Pick-Up)
2) Online Credit
3) Credit card (offline)
4) Paypal Payment

• Rental Agreement.

Create a Vehicle Rntal Agreement for each booking you make from the booking system
Below you can see a See a sample of the lease.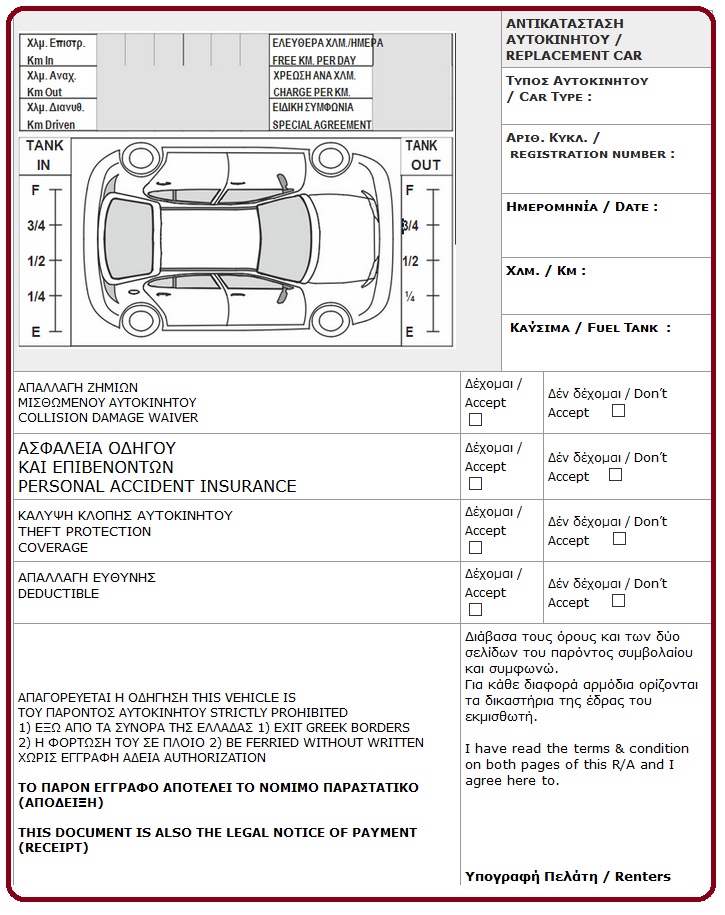 •( NEW ) Chat support Area :
You will have the following options: :
You will be able to talk to him to help him with something.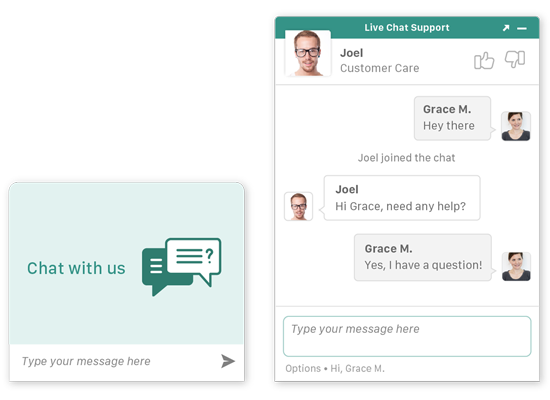 • The System is Secure and Reliable to secure customer booking details
• You have the option of Charging Delivery / Receiving Depending on Location (For example Airport).
• Possibility of different discounts depending on car rental duration.
• Automated alerts by email to customer and car rental company.
When you make a reservation, the system automatically sends an informational email with all information to both the customer who made the reservation and to the rental company.
Indicative Clients of the Booking System
See our other Booking Systems